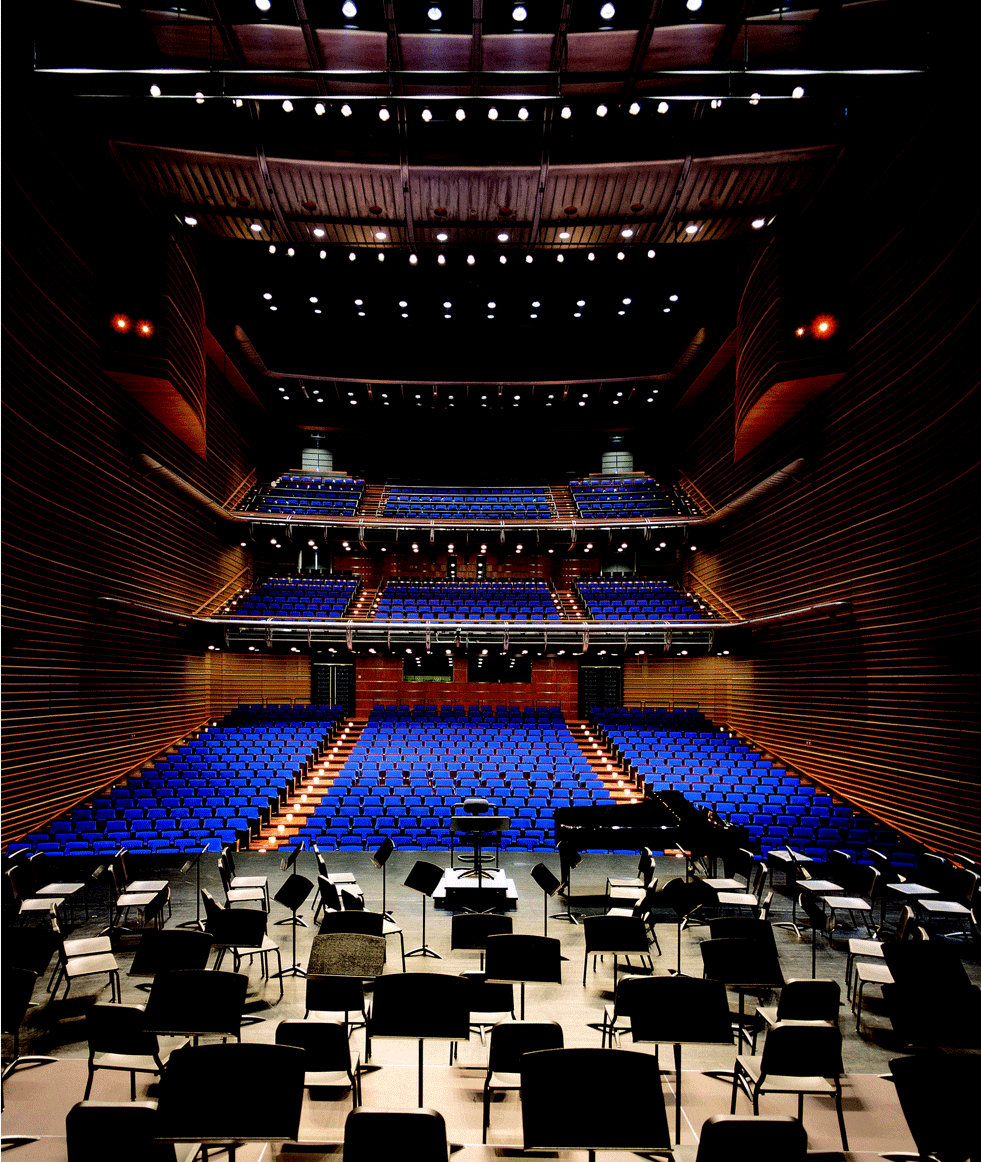 A performance space that changed the paradigm of the Korean performing arts scene
Since its opening in March 2000 in the Yeoksam area of the Gangnam district, the LG Arts Center invited 450 million audience members over a period of 22 years. It has established itself as the nation's most exemplary and credible performance center, adopting innovative and novel strategies of programming and operation. In particular, it changed the paradigm of domestic performing arts culture as the first performance center in Korea to implement a 'no complimentary ticket policy', 'season program system', and 'ticket package system'.

Upon opening in 2000, the LG Arts Center declared itself to be a "theatre without complimentary tickets," and has been at the forefront to change the longstanding custom of providing complimentary tickets. Instead of filling the seats with invitations, the LG Arts Center opened up the seats for true lovers of performing arts to be the first ones to purchase the best seats. This policy was an attempt to foster a fair and healthy performing arts culture. Such an effort provided the stepping stones for artists and audiences to work together to create the best performance experience.
Two policies created a significant change in the audience culture: the 'season program system,' announcing its confirmed one-year program at the beginning of the year, and the 'ticket package system,' providing audiences the chance to purchase tickets to a set of performances according to their taste. Through audiences who made a yearly plan to watch performances once the Season Program was announced, the culture of reserving a ticket in advance became commonplace. Audiences who bought the 'ticket package' were the first ones to select and purchase the performances they desired to see. Ultimately, they became the most enthusiastic fans of the LG Arts Center.
LG Art Center's policies, introduced with the aim of creating a fair and audience-centered performing arts market, have now spread throughout the Korean performing arts scene. The season program system and the ticket package system are not only implemented in major national and public performing arts venues but are also actively introduced in the private sector. As such, everyone is striving to create a healthy change in the performing arts ecosystem by avoiding invitations and encouraging paid viewing.
" A prestigious performing arts venue, most trusted by audiences "
- Chosun Ilbo -
" Ever since its opening in 2000, every path the LG Arts Center has taken has become history."
- Maeil Business Newspaper -
" It created an enormous impact in the transition period of the Korean performing arts culture in the 21st century "
- Kyunghyang Shinmun -